History & tradition
Holidays in a historic building characterised by a long family tradition.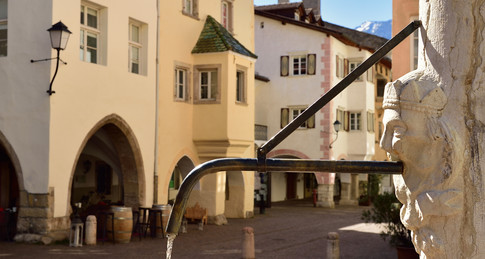 If the walls of our hotel could speak, then that would take a while as they have plenty of stories to tell. Our Hotel Andreas Hofer*** is a historic building - consisting of 4 arcades - and is situated in the low-traffic town centre of Egna.
The over 500-year old, listed hotel has been owned by the Tauber Family since 1972. The main building of the inn (previously Gasthaus Schorn) was renovated in 1978 and, purchasing the old clerk house next door, the inn was extended and became a hotel in 1994. This was followed by the restoration and conversion of the loft in the main building in the year 2000. In 2007/08, the restaurant and the dining hall were renovated and refurbished with traditional panelling. This was followed by creating a small sauna landscape in 2012.
Our guests stay in a romantic ambience, in modern, comfortable facilities furnished with love for tradition. Because of the requirements set out by the Antiques and Monuments Office regarding the preservation of the building structure, each of our 32 rooms has a different size and unique layout.
The various vaults, for example in the restaurant & bar, bathrooms, staircases, the old sandstone stairwell and the atrium give this building its special character. Many of the rooms are equipped with a balcony/loggia which provide a view across the courtyards or roofs of Egna.
Great emphasis was put on the history of the building during renovation and refurbishment. Most of the furniture and pictures, everyday items or costumes are heirlooms from our family or from families in Egna. The old painted wooden doors – as far as still existent – have been carefully refurbished. Stucco works and/or mural paintings have been uncovered and combined with modern room furnishings to today's *** standard.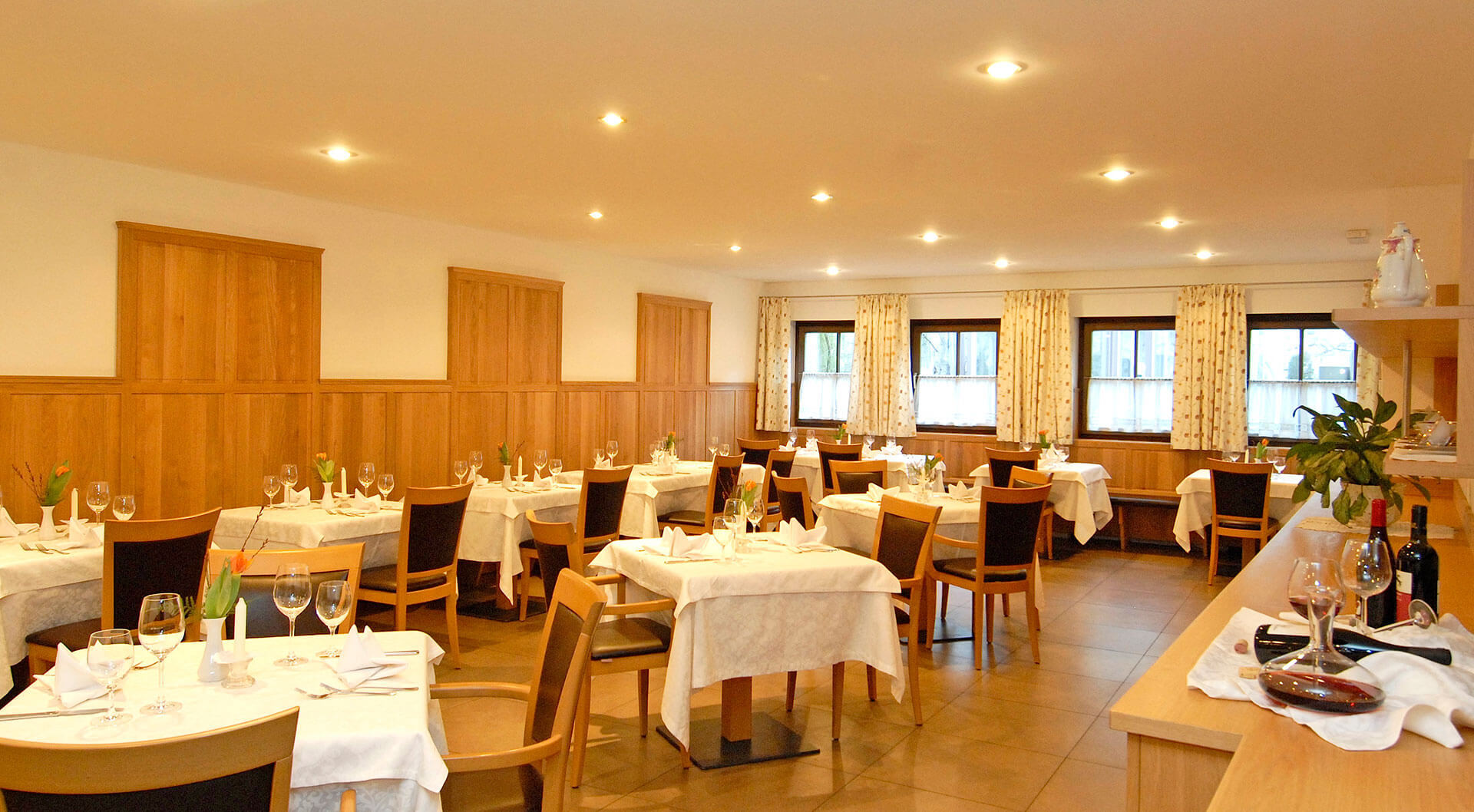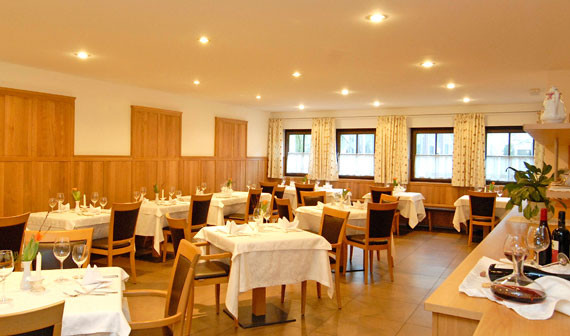 Dishes with tradition and history
Our home-made & regional dishes are prepared with the light touch of the Mediterranean cuisine and accompany you through the seasons of the year. Take a seat in our dining facilities with historic flair. We invite you to enjoy your meal outdoors in the shade of the arcades of Egna during the summer season.
Weiterlesen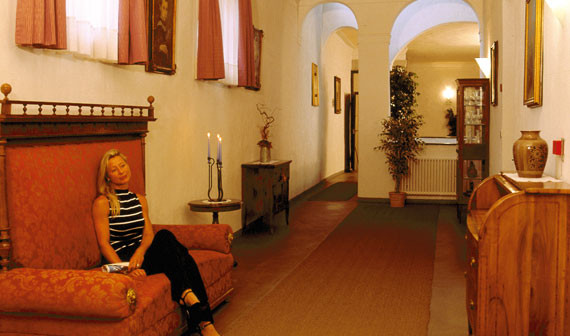 Holidays in historic ambience
Our rooms are elegantly furnished and equipped with every comfort, making relaxation easy. The view from the window offers a vista across the roofs, gardens and arcades of the historic old town. By the way, we also offer a barrier-free room.
Weiterlesen