Egna - experience the charming corners of this lovely place
The pretty town appeals with its historic town centre and its picturesque sites invite to stay a while.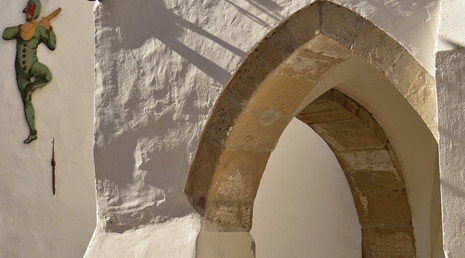 The pretty market town of Egna with its natural and cultural monuments includes the villages of Laghetti, Villa and Mazzon. Starting from your holiday accommodation, the town is easily reached on foot. The town centre of Egna is a low-traffic zone and the buildings reflect Venetian architecture. The oriels and pretty courtyards here offer one or the other insight into bygone times. The "Museum of Everyday Culture" also takes you on a journey back in time and can also be found in the arcades.
Neumarkt and wine have always formed a symbiotic relationship – the grapes of the Pinot Noir thrive here especially well. Visit the hamlet of Mazzon high above Neumarkt; its South Tyrol's No. 1 Pinot Noir wine-growing region and features the remains of Caldif Castle and historic vineyards. North of the town is the Castelfeder Biotope, a place for hikers and nature lovers which appeals with its old ruins and a Roman fortress. The local recreational area is reached within few minutes on foot or by bicycle via the old disused track of the Val di Fiemme Railways.
Immerse yourself in the magic of the Egna arcades and experience Mediterranean holiday moments in an enchanted atmosphere – an extensive shopping tour is of course also a must.